AWANA will begin again on Wednesday, September 3.
Club meetings for preschool through 12th grade are on Wednesdays at 6:00pm (September through May).
What is AWANA?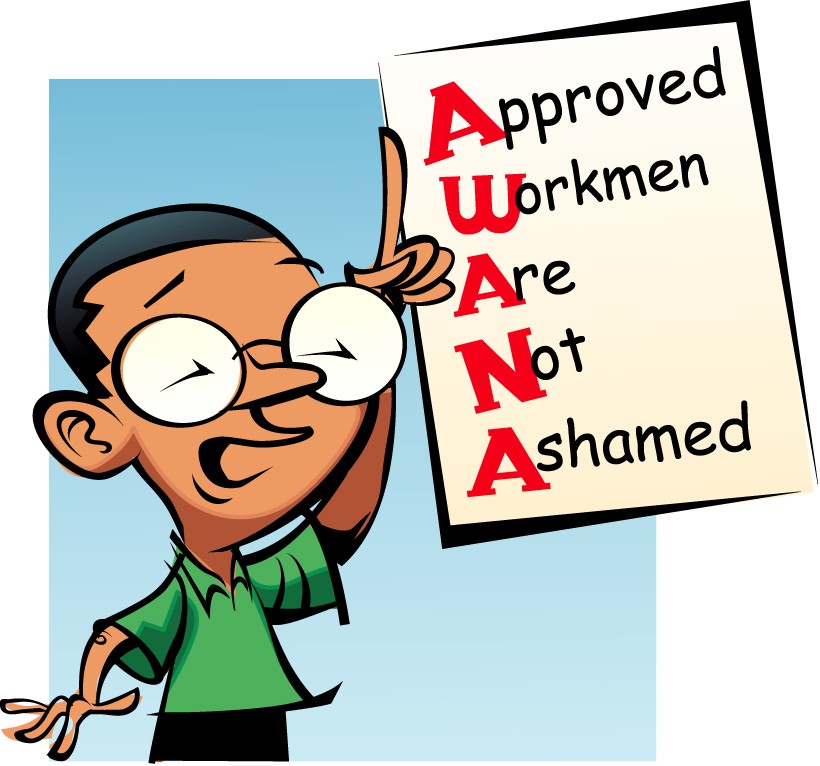 Approved Workmen Are Not Ashamed … AWANA! Awana at Country Oaks is a weekly, Bible-centered ministry geared towards youth from preschool – high school. AWANA's goal is to reach out to children, teenagers, and their families with the gospel of Christ and train them to serve Him. (Learn about the prayer, vision, mission and values of AWANA at www.awana.org.) "Be diligent to present yourself approved to God, a worker who does not need to be ashamed, rightly dividing the word of truth."  ~ 2 Timothy 2:15
When We Meet
All AWANA Clubs (Preschool – 6th grade) , AWANA Trek (Middle School 7th-8th) and AWANA  Journey (High School) Wednesday nights at Country Oaks Baptist Church 6:00pm – 8:00pm September through May
For more information on our different clubs and to find the registration forms for your child's club, please click on a link below:
Welcome/Info Letter and All Club Registration Forms
Though club night is very exciting for the kids, and often the highlight of their week, we recognize that most of the spiritual instruction is going to happen as parents help their kids memorize the verses at home and explain the meaning of each verse. Our "AWANA at Home" program helps parents learn how to bring the three key elements of AWANA into your home: Scripture memory, Bible teaching, and game time.
More Info on AWANA
AWANA is an international, Bible – centered children's and youth ministry providing local churches with weekly clubs, programs, and training for students in pre-school through high school. Their goal is to equip churches to reach kids, and their families, with the gospel of Christ and train them to serve Him. The acronym AWANA comes from the first letters of Approved Workmen Are Not Ashamed as taken from 2 Timothy 2:15.
AWANA began in 1950 as a youth program at the North Side Gospel Center in Chicago, Illinois. Lance Latham, the church pastor, worked with Art Rorheim to develop a program that would appeal to young people, reach them with the gospel and train them in the Lord's work. Other churches heard about the success of the AWANA program and asked if they could use it. By 1960, AWANA had registered 900 churches to start AWANA.
Today, more than 12,000 U.S. churches run AWANA. There are clubs in all 50 states. AWANA can also be found in over 3,300 churches in 109 other countries and 6 continents.  To view the AWANA International Doctrinal Statement visit www.awana.org
Club Night Format
An AWANA meeting consists of five (5) main parts. (Please note that each of these elements has different names in each of the different Clubs.)
Opening Time: All Clubs begin on the Game Square at 6:00 pm with Opening Ceremonies. Opening Ceremonies includes: flag salute, prayer, songs and announcements.
Handbook Time: During handbook time, clubbers recite the memory verses that they have been practicing at home. It is important that your child understand the verse as well as be able to recite it. Your child is required to recite the verse AND the reference. When the leader is satisfied that the clubber has covered the handbook material adequately, they will sign the handbook for awards.
Game Time: Game time offers clubbers the opportunity to participate as team members in physical and mental activities. This helps develop team spirit, good sportsmanship, coordination skills and self confidence. Although games are competitive in nature and winning is desirable, leaders are encouraged to give top priority to building and preserving each clubbers' self esteem. To maintain the safety of our clubbers, children not wearing appropriate clothing and athletic shoes will not be allowed to participate in games.
Large Group Time: During Large Group time your clubbers will receive a Bible lesson or take part in an activity that enforces the theme and/or message of the night. The motivation for Large Group time is to create a safe atmosphere where clubbers can be motivated to "make decisions for Christ or strengthen their spiritual walk."
Closing Time – Final announcements and recognition of Clubbers' achievements.
Club Uniforms
The AWANA club requires that each clubber wear a uniform to participate in the program. Upon completion of the entrance booklet, a clubber is eligible to wear the AWANA uniform. We encourage each clubber to wear the uniform as AWANA requires that a clubber must be wearing a uniform in order to receive an earned award (unless a special theme is being held that night). Throughout the year, there will be occasional announced and unannounced uniform inspections. We will be checking that your child's uniform is worn in a clean and orderly fashion, that he or she is in pants or shorts (no skirts) and that athletic shoes are worn (no boots or sandals).